Sophie Azimont
Sophie Azimont works with paper, fabric and colours. Over the years she has made a variety of objects. Greetings cards and notebooks is what she enjoys creating for the shop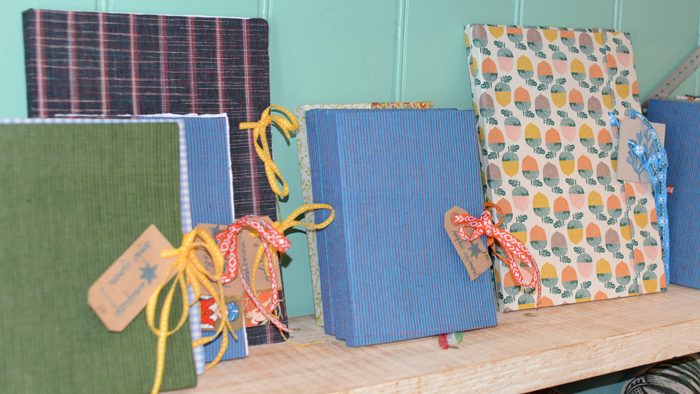 Josephine Doolan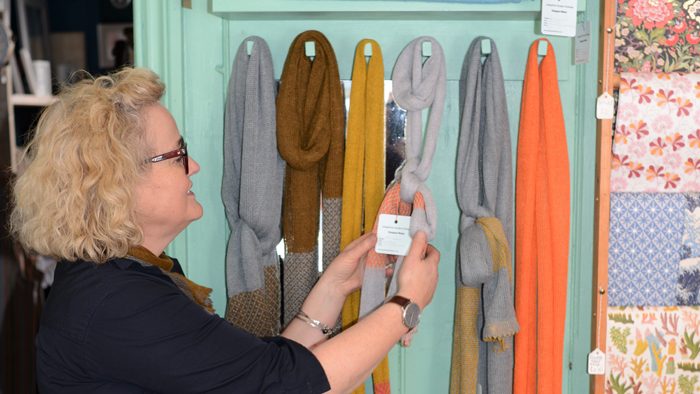 Josephine makes beautiful knitted accessories and cushions. Her passion for colour and yarn is visible in the wonderful winter lambswool scarves, mittens and snoods she makes in the winter. Her latest scarves are finely knitted using the pure linen yarn in a stunning variety of colour combinations and perfect for the warmer months ahead.
Claire Fletcher
Claire has always loved drawing and painting and is inspired by everybody and everything around her (jumble sales, Ivor Cutler, travels, circus, childrens books…).She continues to make a whole array of graceful and humorous work including commissioned portraits,hand painted tambourines, badge cards, lucky bags, xmas fairies…all with a hint of childhood whimsy and endless summer holidays about them.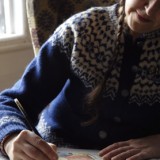 Sue Harrison
Sue Harrison's hand-printed textiles include cushions, tablecloths, tea-towels and babygrows. Although most of her work is screen-printed, she also enjoys combining different techniques such as lino and woodblock and sometimes prints onto plywood as well as fabric. The shop has provided a great opportunity for trying different types of methods.

Judith Rowe
Having grown up in a pottery village in Gloucestershire, Judith has loved and been around pots and potters since her childhood.She makes a range of Earthenware everyday pots, decorated with birds, stripes, spots, plants, moths…. they reflect the landscape around with softly vibrant blues, greens and grays.